Today I am talking about the 10 things you should always have in your kitchen to make yummy and balanced meals on the fly with very little preparation or thought. Throw those excuses out the window because these 10 food items are sure to make weekday dinners less of a hassle that I know they can be. Of course there are other ingredients and items you may need, but if you have these 10, you can throw 50+ different meals and snacks together in less than 20 minutes from start to finish.

​1.

The first food to always have in your kitchen is any type of hand fruit. Have you ever made the excuse.. "I just don't have time to eat healthy..."? I've heard this one million times and I believe it! I get it. But the thing is, you don't need to have a ton of time. You just need to pick a fruit that you can take with you on the go, without having to prepare it and put it in a bag or container. This is where hand fruits come in! What's a hand fruit you ask? It is anything you can buy at the store and eat on your way home without prep or utensils. For example: pears, apples, bananas, oranges, plums, nectarines, and peaches just to name a few. Having these at home will make snack time 100 times easier!

2. Frozen Veggies. I can not stress this one enough. Having a bag or two of frozen veggies in the freezer will make busy weeknight dinners extremely simple to throw together. You can mix frozen vegetables in a stir fry with rice and a protein, or you can serve them on baked potatoes with some of your other favorite toppings you have on hand. Another thing I LOVE to do with my frozen vegetables is make fried rice - all you need is rice, veggies, eggs, oil, onion, garlic, and some soy sauce, YUM!

3. Potatoes. I mean what's not to love about potatoes… They are extremely versatile. Breakfast hash, baked fries, baked potato, mashed potatoes, the list goes on. I love potatoes, and they are a vegetable!!! Don't let anyone tell you they aren't - they just are a starchy veggie :)

4. Sauces. Tahini, soy sauce, and salsa. Okay, so this isn't exactly one thing, but I'm counting it as one. It is so important to have basic sauces in your fridge so that you can mix and match without having to buy a special sauce at the store and letting it go to waste before you can use it all! Tahini can be mixed with almost anything to make a creamy, savory dipping or dressing. Combine tahini with soy sauce and drizzle over your veggies or have it plain over a baked potato… trust me it's yummy!

5. Avocado. What kind of dietitian would I be if I didn't recommend avocados… Seriously though. Avocados are the BEST. Spread on toast, use as a dip for chips, or add to a sandwich. They are an excellent source of fat, potassium, and other awesome vitamins we need to function.

6. Whole Grains. Yes carbohydrates! Eating carbohydrates is awesome, but making sure you have the right ones on hand is crucial. If the first ingredient has the word WHOLE in it, you know you are getting some good fiber in there which is important for gut functioning as well as a host of other good things. I always make sure to have tortillas, rice, and bread stocked. Having these three things make it so easy to throw a quesadilla, sandwich, or stir fry together. Balance is key to feeling your best, so always make sure to have your favorite whole grain stocked in your pantry.

7.

Eggs. These protein packed morsels are very important to have on hand at all times. Whether it's breakfast, lunch, or dinner, eggs can be used. Breakfast scramble, egg salad, fried rice, or just plain hard boiled. Eggs are important to make sure you have stocked if not for the nutrient content, for pure versatility.

8. Black Beans. If you don't have a can in your pantry right now- go get some!! Black beans are so great to use when you are in a pinch because there is very little preparation involved. Open can, rinse, and eat! My favorite way to eat black beans are to mash in a quesadilla, make a burrito bowl, or combine in a wrap.

9. Peanut Butter. Do I need to explain? Peanut butter toast, peanut butter and apple, chocolate dipped in peanut butter, peanut sauce, etc. If you can't tell already all of the foods on this list have multiple uses, and they are fairly simple to create meals and snacks out of. Peanut butter is no exception. Where my peanut butter lovers at??

10.

Lastly...Pre chopped garlic. I used to think pre chopped garlic was dumb, until I tried it! If you cook frequently or want to make cooking easier go buy that pre chopped garlic in the jar. Your life will be forever changed. Chopping garlic takes a hot minute and leaves your fingers smelling like garlic for at least a week. Do yourself a favor and let someone else do the chopping or mincing for you. Trust me, you won't regret it.

And that's it! Those are my 10 foods you should always be packing in your pantry. I would be surprised if you didn't have at least one of these things already... but I hope I gave you some good ideas on how to use the foods you may already have. Sometimes it's all about being creative and thinking outside the box. You don't need tons of fancy food to make good meals, you just need a good dietitian to give you tips ;)

​~Carly

---

RSS Feed

About me:

If you couldn't gather from the title, my name is Carly Metcalf. I am passionate about all things food and nutrition. I gained my wonderful education from Oregon State University in Nutrition/Dietetics and plan to continue my education at Viterbo University in La Crosse, Wisconsin.
Powered by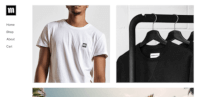 Create your own unique website with customizable templates.