If you haven't heard the phrase "body positivity" before, where have you been hiding?! Today I'm going to do a deep dive on this phrase as well as Health at Every Size (HAES). What it means, what people think it means, and how it relates to health.

First, I'm going to talk about how this relates to me specifically. In college I dieted, as a child I restricted, and finally as an adult who is months away from becoming a dietitian I am finding peace in it all. As a college student, I wasn't introduced to the concept of health at every size. I was taught; however, that BMI (body mass index) was not an indicator of health. But this always was backed up with an example of a muscular male. For example if you have a BMI of 32, you are a male, and are a body builder, yes you technically are "obese" but it's because you have muscle, so that's okay. That was the only example of health at every size that I had, and in my opinion, that isn't great. It wasn't until my dietetic internship that I knew what true health at every size and body positivity meant, and this was purely from my own digging, following Instagram influencers, and talking to my fellow interns.

So, what does it mean? HAES is so revolutionary. In the most basic definition it means that no matter your weight, size, shape, you can be healthy! And this isn't just a fun new thing to make fat people feel better about themselves. No, it's actually backed by SCIENCE. When I first understood this, I was shocked. Wait, you mean to tell me you can be obese, and still be healthy? Yep.

Although, many people want you to believe that skinny=healthy it's just not true. It can mean healthy, but health is so much more than diet and exercise, or even weight. It is a combination of emotional, spiritual, occupational, social, intellectual, and environmental variables. All of these aspects are equally important to health along with diet and exercise. And an individual's health has to do with factors such as genetics, access to health care and social equality too.

Because of this, it is hard for me to believe we are a society so focused on health. Although, everywhere you turn there is a new diet, supplement, gym, and superfood popping up... I would argue if we were so focused on actual health we wouldn't be photoshopping every magazine cover, we would be including more shapes and sizes in movies, on T.V., and throughout our society as a whole. But most importantly we would STOP talking about weight or how many pounds we need to lose for our "health".

But what about this "obesity epidemic"? We've ALL heard that obesity is associated with many serious diseases including heart disease, stroke, type 2 diabetes, and certain types of cancers. And while this is true we MUST understand the difference between correlation and causation. Correlation means there is a connection between two things. For example male patterned baldness is correlated to heart disease. Does that mean that male patterned baldness causes heart disease? No, correlation just implies that there is simply a connection. To find out if there is causation between two things, there must be well-controlled, randomized trials, and without this we can only make ASSUMPTIONS.

This is a large topic. With much more to share. But for the sake of length, I am going to stop here. If you are interested in your health and feel like you may be lacking but don't know where to start, please contact your doctor, Registered Dietitian, or even a phycologist in your area so you can have a more tailored approach! But, in the meantime share this post with friends and family to spread the word that health is so much more than weight! It is an important message that is so often masked by photoshop and fad diets.

Oh! And lookout for a second Body Positivity and Health at Every Size blog post coming out soon, where we will dig even deeper into the subject :)

Thank you so much for reading!

-Carly





---

RSS Feed

About me:

If you couldn't gather from the title, my name is Carly Metcalf. I am passionate about all things food and nutrition. I gained my wonderful education from Oregon State University in Nutrition/Dietetics and plan to continue my education at Viterbo University in La Crosse, Wisconsin.
Powered by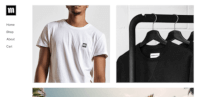 Create your own unique website with customizable templates.