One of the reasons I got into the field of nutrition is because growing up I felt that it was SO confusing. I thought surely it can't be as confusing as the food pyramid made it seem and I was determined to make it easier to understand for everyone! So here I am, a dietetic intern (soon to be a registered dietitian), and I'm feeling pretty confident in my nutrition knowledge. So let's break this down and make it easier to understand.

This is what people think healthy means

I googled "healthy diet" and found many different things. Words like... low-fat, gluten-free, low-carbohydrate, natural, whole-foods, paleo, ketogenic, juice fasting, etc. came up. And this shocked me. I thought about how confusing this must be to anyone trying to eat better. Although, any one of these words that came up can be part of a healthy diet; not one single thing is in itself is a "healthy" diet.

This is what having a healthy diet means

A healthy diet is a little different for everyone. It can be very different for people with allergies, intolerances, chronic disease, etc. However today we are going to talk about what a general healthy diet is, keeping in mind if you do have certain dietary restrictions to talk to your registered dietitian for a more tailored approach.

Fruits and Vegetables:

In general the diet we want to strive for most days is one with at least 2 cups of fresh/frozen/canned fruit per day, 3 cups of fresh/frozen/canned vegetables per day, remembering that more in this case is usually better.

Protein:

Choose mostly lean protein, and try to eat a variety of plant based sources of protein. If possible, eat 8 ounces of cooked seafood per week, this helps you to get those omega-3 fatty acids that can come from salmon, trout, or sardines for example.

Grains:

When eating grains like cereals, breads, and pasta make sure half of your intake is coming from whole grain sources.

Whole grains contain the entire grain kernel ― the bran, germ, and endosperm. Examples of whole grains include whole-wheat flour, bulgur (cracked wheat), oatmeal, whole cornmeal, and brown rice. There are many benefits to eating whole grains, for starters they may help reduce blood cholesterol levels and may lower risk of heart disease, obesity, and type 2 diabetes. Whole grains are high in fiber which is important for proper bowel function. And Fiber-containing foods such as whole grains help provide a feeling of fullness with fewer calories.

Dairy:

And lastly make sure to get 3 servings (3 cups) of dairy per day. This is important because of the calcium content of this food group. Low-fat and fat-free products should make up most of your intake. And remember calcium-fortified soymilk counts as a part of this group as well.

A healthy diet is giving your body what it needs and making sure to not give your body excessively more than that. Balance is key, but also a very difficult thing to attain. So if it is challenging, don't be discouraged. It's challenging for everyone.

How you can start your healthy diet today

Start with a goal. Write it down. Make sure it is specific to what you want. Have it be something you can measure. Put a time limit on when you want to accomplish it. For example, I want to eat healthier. My goal might be… to start eating 3 cups of vegetables per day starting next week. This is something specific that I can measure (3 cups) with a time related to it (starting next week). Lastly make it something that is realistic to you and attainable. Something that you can work on, but that ultimately you know is something you will be able to accomplish. Finally, go out and do it!

I hope you found this helpful, and along with everything else feel free to contact me with any questions or concerns you may have! Happy Friday :)

---Carly

​

RSS Feed

About me:

If you couldn't gather from the title, my name is Carly Metcalf. I am passionate about all things food and nutrition. I gained my wonderful education from Oregon State University in Nutrition/Dietetics and plan to continue my education at Viterbo University in La Crosse, Wisconsin.
Powered by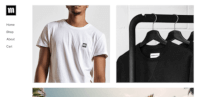 Create your own unique website with customizable templates.