Hey everyone!

It has been a little while since I've posted on here. Sorry for that, life has been pretty busy these days. I finished my internship in Wisconsin, presented my research, and drove with my dad and cat from the midwest to the beautiful west coast. Last Monday I started my final rotation in Bend, Oregon and I can't be happier with my choice to learn/network/work here. I am SO thankful that Synergy Health and Wellness was willing to take me on for the last month of my dietetic internship. I can already tell it will be a worth while experience.

My first week at Synergy was great! It started off with some basic orientation and training, but after that I got right to work. I'm currently shadowing my preceptor while she sees WIC (Women, Infants, and Children) clients. This is a unique situation for many reasons, but specifically because all of the WIC clients that they see are from remote areas of Oregon. Because of this, there are many Skype and phone calls done. This Monday we will be traveling to a rural area about an hour north of Bend, but usually her work with WIC is done by telehealth, which I think is so cool!

Another awesome thing about this business is that the owner is a massage therapist and a dietitian. So, in the office they also offer message therapy! But, I won't be working with them really at all (unfortunately). I think the best thing so far about this site is how unique it is. They work with WIC remotely and in person, but they also work with outpatient referrals. Many of these outpatient interactions are very personal and the dietitians work to heal patients by working not only with their chronic diseases, but also with their relationship with food. There is so much more to someones health than just what they are eating, and I love the approach that this clinic has to health. They work to unpack why their clients feel the way they do, in order to foster a positive view of themselves. After this, they can talk more in depth about food/nutrition in a way that continues to heal. I LOVE IT.
My most memorable moment from the week was getting to watch my preceptor give a grocery store tour at a local health foods store (Market of Choice). This was SUCH a different population then I got to experience in Wisconsin. They were mostly people in their 40-70s that were very interested in health and nutrition. We talked about soul foods and cell foods. Foods that nourish your cells, but also your soul (WHICH I LOVED). I think so often in nutrition we talk about the specifics (low sodium, whole grain, fruits/veggies, lean meats)... but we often forget that there are other aspects of nutrition. That is, the foods that we eat because they nourish our SOUL. This is something I hope more dietitians incorporate into their practice because it is very important for overall health to talk about ALL foods. At the end of the tour we tasted some amazing chocolate, and talked about why this is a soul food and how it can fit into a healthy diet. I mean... ending a grocery store tour with chocolate, sign me up!!!
As you can probably tell, I am super excited to be here working with Synergy Health and I can't wait to see what the next three weeks have in store!

Thanks for reading :)

​-Carly



---

RSS Feed

About me:

If you couldn't gather from the title, my name is Carly Metcalf. I am passionate about all things food and nutrition. I gained my wonderful education from Oregon State University in Nutrition/Dietetics and plan to continue my education at Viterbo University in La Crosse, Wisconsin.
Powered by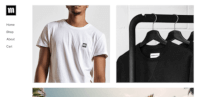 Create your own unique website with customizable templates.