If you follow me on Instagram, you might realize that I don't post about exercise all too often. And this is intentional because I have had an unhealthy relationship with exercise in the past and am currently learning how to heal this . Today I'm going to let you in on my past experience with exercise, why I am easing back into moving my body, and how this is a form of body kindness.

This is me, 5 1/2 years ago. I was a three sport high school athlete. I played flag football, basketball, and softball. I loved playing sports. But like many after high school, I was on my own when it came to moving my body daily.

I went from practicing 5-6 days/week for 2 hours/day to being relatively sedentary. At the same time I was becoming more of a woman, and my body was changing. It was scary, and as a product of diet culture, I was afraid of becoming fat and I was afraid of gaining weight. This was the beginning of my unhealthy relationship with exercise.

Running on the treadmill was my movement of choice, and I HATED every second of it. I would run to get rid of my problems, without knowing my problems were just increasing. The thought was that if I run on the treadmill, although I will hate it, it is a fast way to burn calories. And if I burn at least 200 calories from running per day, I can allow myself a snack, without feeling guilty. As I am writing this I am cringing because I know I am not alone in this. There are millions of women right now who feel the same way about exercise, and I don't know about you but this way of thinking was really damaging to the way I viewed my body. I'm convinced now, that no matter what I looked liked in my own body, I would find a way to hate it.

This way of thinking went on throughout college. I attributed my weight to my worth, health, and much more. I was tricking myself into thinking that this was "healthy", when in reality I was slowly but surely learning to hate my body. Spoiler alert: exercising in a way that you don't enjoy, exercising to allow yourself to eat, exercising to lower your weight, all of this IS NOT healthy.

In the year after graduating from undergrad I found this community of dietitians and dietitians-to-be that believe you can't hate yourself healthy, and through this I found my passion. I have always loved myself, but I haven't always known how to show this. Until now.

---

This is a picture of me today. I move my body when I want, and I haven't run on a treadmill in about a year. I'm still trying to find a form of movement that I can do regularly, but a very important criteria in finding this is that I need to enjoy it. I know the importance of moving your body regularly, but as of now I am not in the space to do that. I am healing my relationship with exercise slowly, and because of this I am more sedentary then usual, and I am being patient with myself.

I love hiking, and because it is summer time I am trying to go for more walks and hikes outside. But as of now, I'm learning to not push myself too much, because if I do I am afraid I will go back to my old ways of moving in a way that I don't enjoy and for reasons that are not a form of self-love and body kindness.

If you are exercising to change the way you look or to allow yourself to eat, know that I have been there, but also know that it isn't good. Exercise can't be healthy if you don't enjoy doing it. Similarly, foods can't be healthy if you don't enjoy eating them. The way I used to think about exercise is in some ways how people think about food. This issue is another topic in itself, and if you would like to learn more about eating in a way that nourishes your cells and your soul, I encourage you to grab the book Intuitive Eating by Evelyn Tribole and Elyse Resch.

Moving my body is important to me. Nourishing my body is important to me. Whether or not I move daily will not be influenced by the size of my body. Eating regularly will not be effected by the shape of my body. I do these things because they are a form of self-love and are important in healing my relationship with myself. And at the end of the day, taking care of MYSELF is arguably one of the most important things.



---

RSS Feed

About me:

If you couldn't gather from the title, my name is Carly Metcalf. I am passionate about all things food and nutrition. I gained my wonderful education from Oregon State University in Nutrition/Dietetics and plan to continue my education at Viterbo University in La Crosse, Wisconsin.
Powered by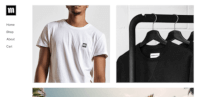 Create your own unique website with customizable templates.