As a broke student myself I know all too well what it is like to live a life where all your money goes to food. BUT I have some tips and tricks for you to stretch your dollar and make every penny count. I hear all the time, "healthy eating is so expensive" and I cringe every time. I'm here to make you think otherwise.

The Grocery Store
Where all the decisions are made. The grocery store, believe it or not, is not my favorite place. I love fancy grocery stores, but that is not where I can go at the moment. Many people think to eat healthy you have to get the most organic, natural, and GMO free food you can find. This my friends is false.

1. Buy the store brand (it's the cheapest). For example when you are looking at canned goods, you can get a brand name can of Beans for $1.50 or get the store brand for sometimes HALF the price. Also don't be afraid to get canned fruits and vegetables. All forms of fruits and vegetables matter; whether they are frozen, canned, or fresh, buy the form that makes most sense to you! For me a lot of times this means frozen and canned.

2. Skip the meat and cheese. I find that these foods are often the most expensive. Again going back to the canned beans example... you can get a can of black beans for as cheap as 80 cents! When you compare this to a chicken breast, your looking at more like $3-5 depending on the brand. 1 cup of black beans will run you around 15g of protein, and 2-3 oz of chicken will get you around the same amount. Pair your beans with rice and carrots, sautee in some soy sauce, sirracha, and garlic and you've got yourself a meal!

3. Come in with a list. This is tough, trust me I know. But if you have 3-4 recipes that you want to make, and the ingredients you need for them written down you are less likely to buy items you don't need. And, you don't need full thought out recipes either. You can just jot down a couple things you know you like... for example this week I wrote down sweet potato grain bowl. This way you can make sure you are purchasing what you need and if you need a reminder of meal ideas, you've already gotten it written down! I have an example of my list for this week below.




4. Lastly, stick to the basics. You don't need fancy cereals, all you need is old fashioned oats, and you can make tons of flavor variations with basic oats. You don't need fresh veggies, if all you can afford is canned, buy the canned! Milk, don't buy more than you need. For example, I don't need a gallon of milk per week, so I buy half of that, sometimes a quarter of that! It is important that when you buy perishable foods to buy only what you know you are going to use (this is when the list comes in handy). And for as much as you can, buy in bulk. This allows you to get what you need and not a teaspoon more. I love the bulk section.

Cooking tips

Keep it simple. More ingredients doesn't always equal better tasting. I like to cook with basic staples like potatoes, eggs, oats, chicken stock, onion, rice, etc. And Breakfast is good anytime of the day! It's cheap and easy to throw together and chances are you've got all the ingredients already.

Another easy meal idea that is often times very cheap is Mexican bowls; rice, beans, guac, salsa, sour cream (greek yogurt), lettuce, etc. Dried beans and legumes are extremely inexpensive. You do have to soak them before cooking them, but you will get a lot more for your money!

Last night for dinner I made a hash. This consisted of potatoes, onions, mushrooms (not the most inexpensive, but you can substitute), greens, and a fried egg on top. This meal was so filling and delicious without breaking the bank. So think SIMPLE!

Storing hacks

The freezer is your best friend, whether you are cooking for 1 or 10! Here are a couple of my favorite tips. If notice a food going bad, look up best ways to salvage it. 40% of our food goes to waste, right here in America. I don't want to be a part of that problem for many reasons, but also because it saves money!!

Avocado

Cut in half, remove skin and pit. Place in plastic bag and freeze. You can put in smoothies, make guacamole, or add to baking dish after it has been frozen! (Do not eat on it's own, avocados after freezing lose part of their normal texture).

Spinach

Place in blender with a little bit of water. Just enough to make a liquid spinach and water mixture. Place in ice cube trays, and freeze. Once frozen you can take them out and place in container. This frozen spinach can be put into smoothies or soups!

Berries

You can place berries into freezer safe container and freeze as is. Or you can blend with water, much like the spinach and make little ice cub shaped berry bites to place in smoothies!

I hope you found this somewhat useful, and can take what you've learned here and apply it to your next trip to the grocery store, or cooking experience. There is much more to be said on this topic but thought I would keep it short and sweet. Thanks for listening :)

-Carly

​

RSS Feed

About me:

If you couldn't gather from the title, my name is Carly Metcalf. I am passionate about all things food and nutrition. I gained my wonderful education from Oregon State University in Nutrition/Dietetics and plan to continue my education at Viterbo University in La Crosse, Wisconsin.
Powered by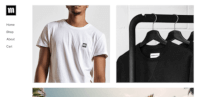 Create your own unique website with customizable templates.