So, you are getting your degree in nutrition. You think people are going to ask you great questions about nutrition like, "How can I lower my cholesterol?" or "What is intermittent fasting, and is it a good way to lose weight?". Okay... now that I'm trying to think of good questions, I can see the potential problem. It is hard to think of "good" questions to ask. BUT in my defense I get pretty basic/ intuitive questions like "Is this chocolate chip cookie good for me?" while the person simultaneously shoves a cookie in their mouth.

Don't get me wrong, I truly believe in the statement that there is no such thing as a stupid question; however, can we get a little deeper than bad vs. good foods? That's why in this blog post I want to clear up any questions you guys may have on the matter. Oh and yes. That cookie is good for you, and can I have a bite?

I was inspired to talk about this topic because of a recent blog I was reading by Robyn Nohling. I will have her blog linked below, you should definitely check it out. Anyways, she talks a lot about intuitive eating and health at any size. If there is one thing I wish I could dial into everyone's brain (even my own) is that HEALTH and ABS, HEALTH and WEIGHT, HEALTH and SKINNY, HEALTH and a lot of different things do not go hand in hand. As a society/ 20 something woman we like to attribute being healthy to being that girl in the magazine when in reality that girl on the magazine could have a million different issues we don't know about.

Eat the ice cream. Robyn said something super interesting that I loved. She wrote "healthy is not a static set of guidelines, rather it's a rhythm that will ebb and flow as our lives ebb and flow". I thought this was great. Don't skip dessert just because it is an extra 500 calories. If you want it, eat it, and don't feel bad about eating it either. Food is just that, food. But with all of this being said it's not okay to eat ice cream for breakfast, lunch, and dinner and say, "well Carly said to eat the ice cream". I didn't say eat ALL of the ice cream.

Balance. Enjoy the cookie when you eat it, and move on. It's healthy to eat cookies, and cheese, and cake, and whatever else society has told you is unhealthy. It's healthy because it's life. Life isn't perfect. It's not full of kale and rainbows. Let's get real. Do you think that depriving yourself of that delicious looking chocolate chip cookie is healthy? NO. Depriving yourself of anything isn't healthy. You are much more than the number on the scale. You have a soul, a brain, and a working heart. You deserve to feel good about the choices you make.

If you feel like eating the dessert isn't going to make you feel good, don't do it, and move on. I guess that's my biggest point to all of this. Just move on. Food should not control your life. You need to control your life, and if you feel like it's out of control seek help. Because we should all strive to be the healthiest happiest versions of ourselves.

One last shout out to Robyn Nohling from The Real Life RD... I was watching her instagram story yesterday and she lives in NYC. She said she was driving home from work and saw people running and she thought, OH that looks nice I should run. But when she got home she realized that running wasn't what her body needed in that moment. Her body needed rest, after a full day of work. She needed to drink the wine and watch TV. THAT's what her body needed. I love this. I know balance is hard but being in tune with our body is what we all should strive to do more of.

That's my goal for this next crazy week... well okay maybe the week after. This next week is sure to be a doozy. Graduating, family coming into town, and a lot of celebration :) I can't wait. Alright now I need to study nutrigenomics. BLAH.

​-Carly



---

RSS Feed

About me:

If you couldn't gather from the title, my name is Carly Metcalf. I am passionate about all things food and nutrition. I gained my wonderful education from Oregon State University in Nutrition/Dietetics and plan to continue my education at Viterbo University in La Crosse, Wisconsin.
Powered by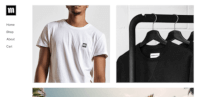 Create your own unique website with customizable templates.