I'm leaving Oregon. What's been my home for the last four years is now going to be in my past. I have absolutely fallen in love with this place. The mountains, the woods, the ocean, the people, the food, the rivers, and the weather (not the rain). I have been thinking a lot lately about how I felt leaving Alaska for Oregon. Because I'm now going through the same thing... but years later. I like to think about the changes that have occurred, good and bad. Let's start with the good.

For starters I met some lifelong friends here. I stepped out of my comfort zone for the first time in my life when I decided to pursue a degree in nutrition at Oregon State University. I had absolutely no idea what I was getting into... I have grown so much as a person. I traveled overseas for the first time in my life, ALONE. I studied in Ireland and had the absolute time of my life. I've experienced things I never thought I would, and I learned so much about my independence. I fell in love with skiing, shoutout to my dad and Mount Bachelor for the memories. I became an auntie! Soon to be an auntie of 3. WHAT. I also became a mom (to a cat), and yes she is coming with me to Wisconsin. This and MUCH MORE all happened in the span of just four years!! It gives me hope that the next four years are going to be just as wonderful.

But life isn't without trials. That's the name of the game. My nana passed my freshman year of college. I still remember the night vividly. I was in my dorm room when I got the call. I was devastated to say the least. I remember sitting in the stairwell with my best friend. She was/is the best. She was with me through it all. My mom was diagnosed with a brain tumor the next year. She underwent brain surgery *successfully*. Thank God. While these past couple years haven't been the easiest, they have without a doubt been some of the best. College was a trial in itself... there were plenty of times where I thought "is this worth it?". If I could tell my past self something it would be, "it is worth it".

Here I am four years later, with a degree in nutrition, about to become a registered dietitian in less than a year! I'm about to embark on yet another adventure. I'm beyond nervous. Carly in the midwest? HUH? Yup. I'm preparing for a difficult year, but as I've proven time and time again, It's the struggles that make the triumphs THAT much better. I'm excited to see what Wisconsin has in store for me. I'm also very excited to be living a three hour drive from my sister, brother-in-law, and nephew('s).

Cheers to the next year!

​-Carly Ruth

---

RSS Feed

About me:

If you couldn't gather from the title, my name is Carly Metcalf. I am passionate about all things food and nutrition. I gained my wonderful education from Oregon State University in Nutrition/Dietetics and plan to continue my education at Viterbo University in La Crosse, Wisconsin.
Powered by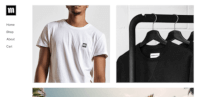 Create your own unique website with customizable templates.