There is a lot of talk about the overall benefits of buying organic products. But it's a very confusing topic that many people don't know a lot about, and that is why I'm guessing your reading this! This is where Registered Dietitians (or in my case a dietetic intern, soon to be registered dietitian) come in! I am here to help you navigate this oftentimes confusing world with facts rather than opinions, and realistic approaches rather than trends.

Let's start with the basics. What does it all mean? Organic means being produced without using most conventional pesticides, fertilizers made with synthetic ingredients or sewage sludge, bioengineering or ionizing radiation. For a food to be labeled organic, a government-approved certifier working under the USDA must inspect the farm to ensure that the organic standards are being met. This also means that the animals need to be treated a certain way and crops need to be rotated. There are many other standards that I will not go into, but overall the standards are there to ensure the health, safety, and sustainability of all animals, crops, and ecosystems. A non-organic (conventional) product doesn't have the same sort of product standards.

A common misconception is that conventional products aren't as safe, because they don't have the same product standards that organic products have. It is important to understand that EVERY product in the grocery store has a standard. The FDA (Food and Drug Administration) has the responsibility to protect our country from unsafe foods, and food ingredients. So you can rest assured that the food you are buying is safe to consume no matter the label of organic or not.

Before we get into the science, let me interrupt this with some pictures.


This is one of the dairy cows from the organic farm I visited about 20 miles south of La Crosse, Wisconsin

And of course I had to get a picture of one of the many barn cats they had :) She was modeling for us on the "cow runway"

​Alright, now back to your regular programing....

What does the science say? In terms of nutrients, some studies say there is a nutrient difference in organic foods vs. conventional foods, and some don't find a difference. There is a lot of research out there but with different conclusions depending on the data analyzed and the number of studies reviewed. Organic meat may have a better fatty acid profile than non-organic meats, and it has been reported that dairy products produced in an organic way have better nutritional quality compared to their conventional counterparts.

The best evidence for organic products comes in the form of environmental impacts. Organic standards work to minimize overgrazing, erosion, and pollution. At the same time controlling weeds by crop rotation, cover crops, hand weeding, and mulching. Organic practices concern the whole food chain, and work to protect the future generations. This is all important for the longevity of the land, which is overall increasingly sustainable.

All of this is to say, whatever products you choose to purchase, know that you can be happy because it is what works best for you and your family. Organic products are usually a higher price, and this isn't sustainable for a lot of people in our country. We do know that there are products you should spend a bulk of your money on for personal health reasons. These include:

· Fruits

· Vegetables

· Whole grains

· Low-fat dairy

· And lean protein sources

If this means all of these are organic, that's great. If they are conventional, that is also just as great! In the end, it is important to understand that food isn't a one-size-fits all type of

topic, and will never be. So instead of thinking of food in terms of good vs. bad, try creating a healthier view of all foods and food choices. This is a healthier approach overall!

Now on a personal note:

I really had a great time touring this well run organic farm in Wisconsin as well as Organic Valley Head Quarters. It is really amazing to see how sustainable and well-run farming can be. As with many things there are two sides to every story. There are probably many very well run conventional farms out there too, that I hope to tour in the future. While talking to the farmer about why he converted his past conventional farm to organic he said basically that he couldn't make money without turning to the organic route. He said, "If I was still conventional I would not be farming".

It's so important to realize that 1% of our country is made up of farmers, and in that 1%, .01% are dairy farmers. This is his livelihood. He has children and a family to support. That helped me to put life in general into perspective for me. And I hope this helps you too, because whatever choices you make regarding nutrition or food, it is important that you feel good about those choices. Because in the end, you make decisions for you and possibly your family, and at the end of the day THAT is the only thing that matters.

On a lighter note, I will now show you a picture of the wonderful 100% organic lunch that was served ON FIESTA WEAR at Organic Valley HQ.

And finally, if you have any specific questions on organic or conventional foods and products feel free to let me know by e-mailing me, commenting on this post, or DM-ing me on my @thirdsisternutrition Instagram page! I love all the questions and feedback I get.

​-Carly


RSS Feed

About me:

If you couldn't gather from the title, my name is Carly Metcalf. I am passionate about all things food and nutrition. I gained my wonderful education from Oregon State University in Nutrition/Dietetics and plan to continue my education at Viterbo University in La Crosse, Wisconsin.
Powered by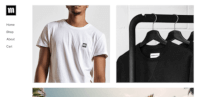 Create your own unique website with customizable templates.