September 19th, 2017

What a crazy and unexpected couple of months it has been since I last blogged on here. Crazy because I'm FINALLY in my dietetic internship, I've moved thousands of miles from home, road-tripped with my cat, and unexpected because it has all been way easier and fun than I thought it was going to be.

I am currently at my rotation at The Mayo Clinic in La Crosse. I am learning SO much information so fast, and I absolutely love it. It is hands on learning, and so completely different than studying a text book. It's the best. I get to see patients by myself, assess them for nutrition related issues, and come up with solutions to their nutrition-related diagnoses. I never thought I would be doing this so quickly in my internship, but here I am. I still feel like a newb, and probably will for the next year or two, but I'm so hopeful that whatever I want to do following this internship... I can make happen.

I can't forget to mention how fun it has been living so close to my sister and her family. I get to see my nephew Jack so often now and it has been the sweetest time. Not to mention, she is due with her second baby (my God son) In a month!!! So exciting.

La Crosse has been such a new and exciting change for me. I really love the people here, they are so helpful, supportive, and kind. I feel right at home 2,000 miles away, and let me tell you, I was not expecting that so soon. I know that there is still so much to learn and explore while I'm here but so far so good.

Thanks for reading my little life update. There is a lot I left out but I think I hit the strong points. I can't wait to share more when the time comes. I miss my family and friends in Oregon and Idaho very much but just know I'll be back before ya know it, and it's going to be even that much more sweet.

xox- Carly Ruth


RSS Feed

About me:

If you couldn't gather from the title, my name is Carly Metcalf. I am passionate about all things food and nutrition. I gained my wonderful education from Oregon State University in Nutrition/Dietetics and plan to continue my education at Viterbo University in La Crosse, Wisconsin.
Powered by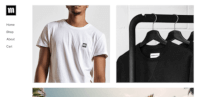 Create your own unique website with customizable templates.