Today I am going to talk a little bit about my DI (Dietetic Intern) experience. Some of you reading this might not be in the world of nutrition/dietetics, and that's okay! I think you will be able to relate this to your life in one way or another.

So, A year ago at this time I had submitted my application to three schools. Three schools to hopefully take me as their intern. To work for free! All three schools didn't rank me high enough, therefore I didn't "match" with any of them. This was devastating. But something I knew was a large possibility considering dietetic internships are very competitive. I applied through the second round match option to Viterbo University a couple days later. They accepted me, and a couple months later I was on my way to Wisconsin with Poppy (my cat) and the help of my dad! Thanks dad!

This is the short version of it. There was a lot of tears, hard work, effort, and commitment that went into this story. And today I can say all of that is paying off. This DI isn't all butterflies and rainbows, but that's not what I expected. And if you go into a graduate type of program thinking that it will be... you will be sadly disappointed. But I like to think of myself as an optimist. Always looking at the bright side of a situation.

This experience has given me more than I could have ever thought it could. I have met more amazing dietitians, interns, students, teachers, friends than I thought I would. Moving somewhere new is so scary, but so worth it. You've probably heard it a million times but nothing great comes from staying in your comfort zone. I can attest to this. Moving thousands of miles away was not in my comfort zone at all, but it was exciting, and it was giving me the opportunity to become a registered dietitian. I've never wanted anything more my entire life.



This is some of my favorite interns and I at the national nutrition conference in Chicago last October!

​Through this, I have fallen even more in love with dietetics and food. I have learned a lot about myself. And I have gained SO MUCH CONFIDENCE. Looking back at myself as a senior at Oregon State University, I was timid and unsure of myself. Now I can say, that I am not the same person I was a year ago. And that is a great feeling. I am confident in my knowledge, and I am confident in myself. I am ready to take on the world!!! Okay, not exactly.

So, go! Be passionate, find your calling, and don't quit until you are there. It is so worth it.

xx
​Carly Ruth

RSS Feed

About me:

If you couldn't gather from the title, my name is Carly Metcalf. I am passionate about all things food and nutrition. I gained my wonderful education from Oregon State University in Nutrition/Dietetics and plan to continue my education at Viterbo University in La Crosse, Wisconsin.
Powered by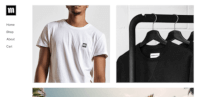 Create your own unique website with customizable templates.