Hello everyone,

Today I'm gonna show you what a day may look like for me (eating wise). I absolutely love watching videos on YouTube of what people eat. So I thought, WHY NOT MAKE A BLOG POST ABOUT MY DAY IN THE LIFE?! Disclaimer: This is not a normal day, because no day is normal. One thing I can promise you is that I probably will have coffee in the morning and dessert in the evening... but between that it's a mystery.

So currently I'm living with my parents for a month-ish before I start my 10 month dietetic internship in Wisconsin. To be honest, eating here is difficult. For one, I usually don't buy the food in the pantry (so I have to work with what I get) and second, they are currently in the process of moving themselves so I don't have a full kitchen to work with.

I have been absolutely LOVING chia pudding lately. After my blog post on chia seeds I really started getting into the little seeds. So for breakfast I had a mason jar of chia pudding (If you want my recipe let me know in the comments). I made these the night before and they turned out so yummy. I added berries and some more maple syrup to sweeten it up, seriously you need to try this!

After breakfast I went to the dentist and got my semi-annual cleaning. For me going to the dentist makes me immediately hungry, knowing that I'm not supposed to eat for at least 30 minutes after. Well at least that's what they used to tell me as a kid. So of course I had to go get a teeth staining coffee very soon after *insert eye roll*. I went to Starbucks, which is very rare for me. I got my go-to drink lately... a tall iced soy latte with one sweet and low. The perfect start to any day :)

For lunch I went out with my mom, dad, and my mom's friend and her daughter. We went to this BBQ place close to their house (would not be my first choice, but it wasn't terrible). I got the pulled pork philly with no cheese and a side of veggies. YEAH, I'm proud of this choice too. I added a little extra BBQ sauce and it was a pretty good/filling lunch!

In between my lunch and dinner I snacked on some red grapes my mom got from the store. I didn't take a picture of these but man they were good. Sometimes I feel like grapes are like candy, they are so dang sweet. After lounging around I decided I would make dinner for the fam. So I decided on enchiladas. I made enchiladas a couple of weeks ago, and I'm slowly tweaking the recipe but tonight I think I got it pretty close to perfect! I made them with chicken, cheese, and corn. I also topped them with sour cream and avocado... because what isn't better with avocado am I right?! Also look at how nice that granite is behind this pic. I love taking food pictures at my parents house, it's so bright and beautiful.

Now it's time for the late night snack. I had another bowl of chia pudding but changed it up a bit to make it more of a dessert. I added the usual berries and maple syrup, but to make it sweeter I added some health bar toffee bits. YEAH. YUMM. And then because this wasn't enough I also had to have a couple bites of this brownie brittle. I think my mom got it from Costco. It's like the hard part of the brownie (not my favorite part, but it's chocolate so it did the job).


Thank you for reading my What I eat Wednesday. If you like this please let me know and I will do more of these types of blog posts :) Have a great Thursday!

~Carly Ruth

RSS Feed

About me:

If you couldn't gather from the title, my name is Carly Metcalf. I am passionate about all things food and nutrition. I gained my wonderful education from Oregon State University in Nutrition/Dietetics and plan to continue my education at Viterbo University in La Crosse, Wisconsin.
Powered by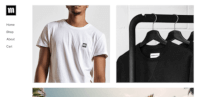 Create your own unique website with customizable templates.