Now, I want to preface this by saying, I myself have never tried Whole30. This is important because I am going to talk about it, but there are things that I can't comment on because of the fact that I have never put myself in the "Whole 30 shoes" so to speak.

What is Whole30

Whole thirty is a program/diet , whose books have a title of "4x New York Times Best-Seller". It catches people's attention because of the time it takes to complete it with the promise of stunning, life-changing results. This is directly off their website. It goes on to say, if you do the program that you will be in turn allowing your body to heal from all the damage you have caused it by eating things like sugar, grains, dairy, and legumes. Yes, I am just as shocked as you... LEGUMES?! I never thought you could go wrong with legumes...

Joking aside, the premise of the diet is to cut out sugar (in every processed form), alcohol, grains, legumes, dairy, carrageenan, MSG, or sulfites, no baked goods, junk food, or treats (even if they have approved ingredients). Then we have the fine print. There are certain foods that Whole 30 deems appropriate to have, I will not go into these here.

Why I would never advise any of my patients/clients to go on Whole 30

For starters it is an extreme diet that doesn't teach us habits, it teaches us to have an unhealthy relationship with food. Whole30 is a 30 day challenge, after that... what are your eating habits going to look like? You may argue better... I'm going to argue unhealthy. Yes, you may eat more vegetables than you normally would. But eventually this too will last maybe another 30 days until you are back to your normal routine, because Whole 30 isn't a lifestyle.

It teaches us that once you treat your body "badly" you can reverse the damage in 30 days! I recently talked to my oldest sister on this topic, since she has tried this program multiple times. She made a good point. She says that it helps her to get back on track after a period of time where she eats very poorly. I am not here to tell you that you CAN NOT EVER DO WHOLE30. If this helps you to get back "on track", by all means... it's your life and ultimately you can choose what you want to do. I will tell you though, that there are so many other ways to get back "on track" and Whole30 would not be my first recommendation, nor would it be my second.

It is hard to find any research on Whole30; however, it seems to be a fairly low carbohydrate diet. There have been many studies done on low carbohydrate diets and while they are associated with rapid weight loss, this is not an effect that lasts forever. There is a good chance you gain those 5-10 lbs you've lost back in the next couple months. That's just how our bodies work, and you would be surprised how resilient our bodies are... So you've been eating really unhealthy lately huh? The answer is not an extreme low-carb diet that restricts major food groups.

My recommendation for you would be to make one small goal, the first thing that comes to mind would be to add more fruits or vegetables or both to your daily eating routine. If this is too much, you can tailor it how you'd like. When you start with a small goal you will not see results in 30 days, but I can promise you that you will have a better relationship with food, and you will never have to do an extreme diet like Whole 30, Atkins, etc. EVER AGAIN, because ultimately you are learning life long habits.

Instant gratification. If you don't see results soon, is it really working? YES. YES IT IS. I promise you, not seeing results is a sign you're doing it right. I started my journey to become a dietitian coming up on five years ago. I am not a dietitian yet. Does that mean I'm not going to be one? NO. I am, in a short 5-6 months to be exact :) If I quit my Freshman year of College because I wasn't getting A's and figured I could never get an internship (which crossed my mind)... I wouldn't be where I am today. So quit thinking you will see results immediately, cause if you're doing it right, YOU WON'T.

Lastly, diets like this are giving into our unforgiving "Diet Culture". We are surrounded by images, books, television shows, and articles telling us that if you don't eat a certain way that you are less than. For example, if you don't eat "clean" then are you eating "dirty"? Are you a bad person? Are you serious?!

What is "Diet Culture"

I am not an expert on this topic. So I will try and do my best to explain this the best way I know how. Diet culture lifts some people up, while putting others down. Diet culture lifts certain foods up, while putting others down. Diet culture assigns labels to foods and in turn people.

For example if you eat a donut, that is a "bad" food. BUT if you eat a strawberry, that's good. This in turn makes a great divide. Some people can't afford to eat strawberries as often as the next. And believe it or not, there are people who don't have the money to buy fresh fruit for the week, so in turn they might buy a donut. This culture tells people who have money for example that they are inherently good, because they can eat a certain way, all the while telling people who don't have money that they are bad. We do this EVERYDAY without knowing it. I challenge you to be different and stop giving into this oppressive culture.

Diet culture IS DEEP. It tells people who can afford healthy food that they are better than people who can't. It oppresses certain groups of people, and often overlaps with sexism, racism, classism, and ageism.

Now this is just scratching the surface of "Diet Culture", but I think it is a very interesting topic that I hope to learn more about in the future, in hopes to help our broken society to be more aware of the things we are giving into. I also believe that there is a healthy medium. My career could be filled with putting people on certain diets and helping them to get the foods they need to be compliant on that diet. Many people need to be on diets for various health reasons. But, these aren't fad diets, these are science based eating patterns that have a lot of research to back them up, not just testimonials.

That is all I have! I could go on and on. If you made it to the end, thank you. And if you have any questions or topics you want to learn more about please let me know, feel free to leave me a comment. And if you missed my blog about what a "healthy" diet is... check that out by clicking the button below :)



-Carly

RSS Feed

About me:

If you couldn't gather from the title, my name is Carly Metcalf. I am passionate about all things food and nutrition. I gained my wonderful education from Oregon State University in Nutrition/Dietetics and plan to continue my education at Viterbo University in La Crosse, Wisconsin.
Powered by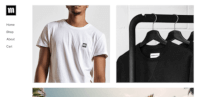 Create your own unique website with customizable templates.